If you would like to see the ownership details of a specific property, here's how:
Once you have performed a search, and located your chosen property, simply click on that property's title polygon which in turn will open the relevant info panel.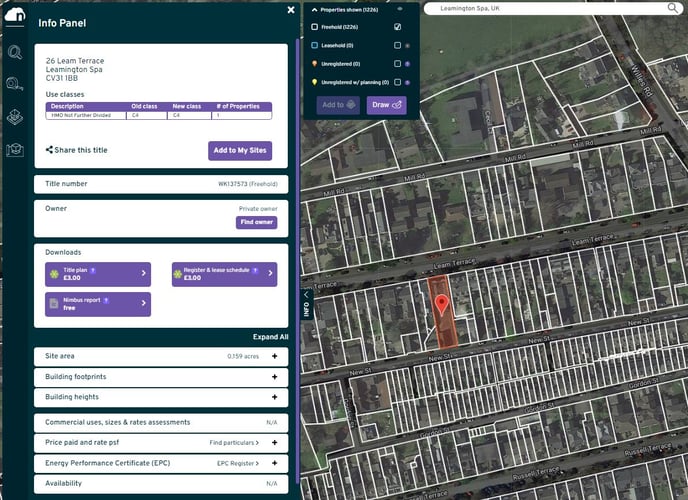 Within the info panel, you will see the "Owner" section.

If the property is owned by a company, the owner will be stated there. You will be able to expand the box to see their address, and also have the ability to click on their company number to open a link to their companies house page.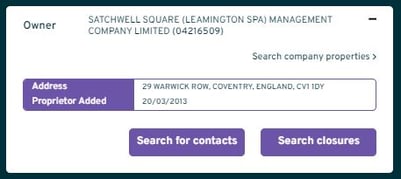 If the property has a private owner, you will need to purchase the "Register" in order to find out the details of who owns it.
You can do this by clicking on the "Register & lease schedule" button within the info panel.