A sales comparables search will return results of any properties that have been recently sold. You can filter this by Residential properties or Commercial properties.
To perform a sales comparables search, simply click on the "Location Analysis" tab in the top right-hand corner. This will open up the analysis box, and you can then choose to expand the Comparables section by clicking the small downward arrow.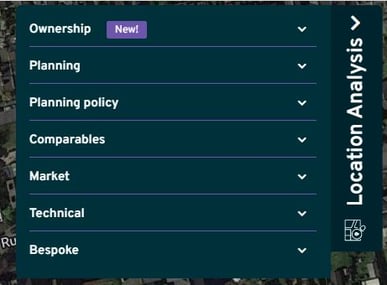 You can then toggle on either residential or commercial comparables.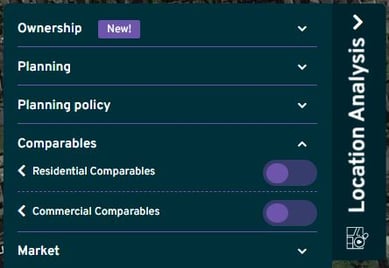 By clicking the small arrow to the left-hand side of your desired comparables button, you will be able to filter the comparables by certain criteria. Including sale date, building size, property type, etc.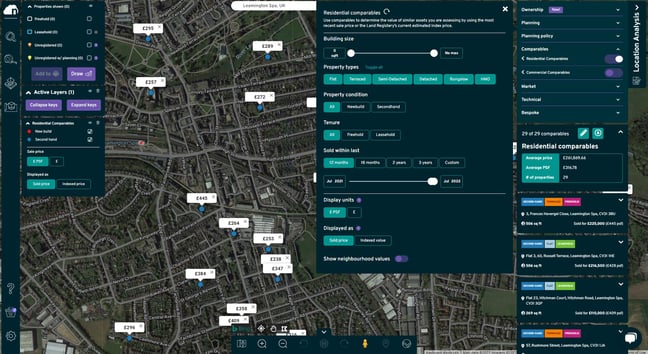 The results will display on the map (you can choose between the whole price or psf price!), and also in a dropdown list on the right-hand side.

If you would like to select a specific area, you can use the 'draw boundary' tool.

This will allow you to draw a certain area, and see an average of all the sold prices within that area.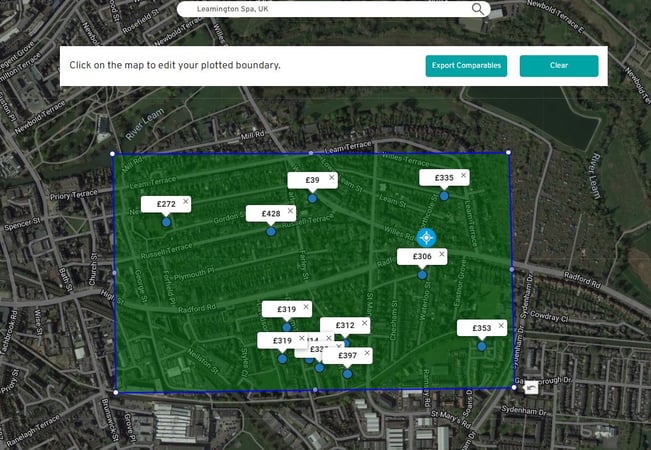 You can then export this data into an excel sheet. To see how to achieve this view this article: here!