Your workflow allows you to keep track of your favourite sites, to save a site into your workflow, follow this easy guide:
Once you have performed a search and found a site you'd like to save, click on its corresponding polygon to open up the info panel.
Then, press the "Add to workflow" button at the top of the info panel.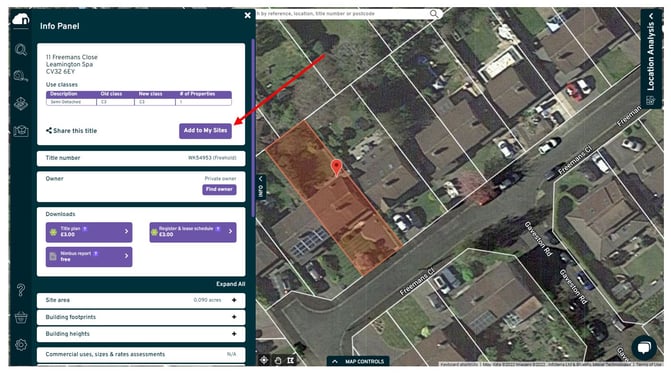 This will then ask you to choose the stage you'd like to save the site in. As well as offer you the ability to change its label and add any important notes. Finally- just hit the "Save" button.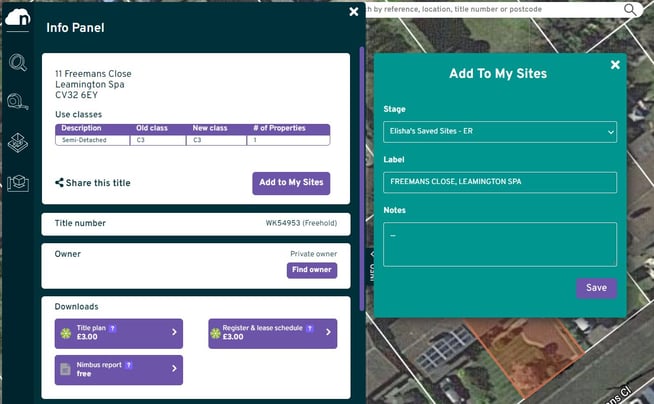 You'll notice a pin is dropped on the site and a card is placed within your workflow for that title.