You have the ability to upload sites into your workflow, this may be from a previous excel sheet or just ones you have found in the past. Read this article to find out how:
If you have a list of sites that you'd like to add to your workflow all in one go, you can do this by clicking on the "Upload" button at the top of the workflow.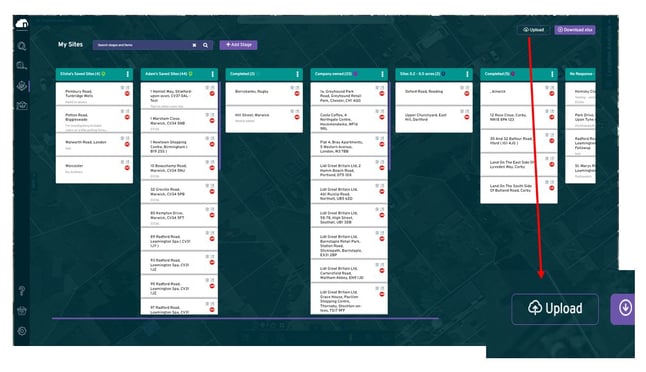 This will give you the option to download our template, which you will need to fill in with the corresponding information. (Title number, Stage name, Notes and an optional Label).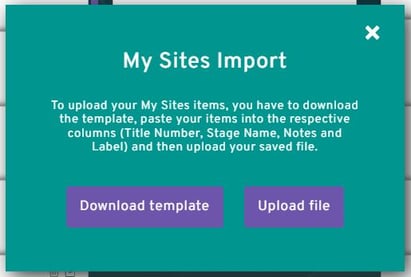 Once you've filled out the template, simply upload the document using the "Upload file" button and the titles will appear within your workflow.